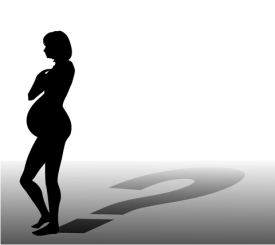 This week's safer sex question:
I'm 17 and very worried that I may be pregnant. I've been taking Loestrin 24fe for about 3 months now, and I have a steady boyfriend. I've never fully had unprotected sex, but sometimes we use a form of the withdrawal method (but only for about a minute or so). Otherwise, we always use condoms also. Today, I got really bad cramps and pretty heavy spotting (I'm not supposed to get my period until next week). I looked it up online, and I found many sites that talked about implantation and how spotting is normal during early pregnancy. I don't usually miss pills, but I have missed one or two in the past. Should I be worried that I may be pregnant?
Thank you for sending your question, I can hear your anxiety and worry. Even though your concern is a very common experience for many women, it doesn't make experiencing it any less stressful. Let me begin with a little bit of a disclaimer, I am not a doctor or medical professional and anything I offer here as a response is educational rather than diagnostic.
So, onto your concern, is it possible that you are pregnant? Yes, but it is also possible that you are not. The spotting that you have experienced could be brought on by missing pills which may have messed up your usual cycle. The spotting could also be part of the early stages in pregnancy (and you are right, spotting is common for a lot of women during pregnancy). This is a really common concern/question and I always give the same advice: take a pregnancy test. You can do this by either buying a test kit at a drug store or visiting a doctor, clinic, or health center. Even if there is little possibility of a pregnancy, a test will give you a more definitive answer (and as they always said at the end of 80's G.I. Joe cartoons "Knowing is half the battle.")
Seriously though, you've already done a good job of being thoughtful about protection and aware of what's going on in your body, now take the next step and get a pregnancy test. The test can help to ease your mind and quiet the voices of doubt, or it can allow you to make the choice that is best for you as early in the pregnancy as possible. This will also give you more time to learn more about your options if you aren't sure what choice you would like to make might be.
I do want to commend the use of birth control, both a hormonal method and a barrier method–if one is sexually active using both types of birth control consistently can provide the best protection against unplanned pregnancies and the spread of STIs. We do know however, that neither of these methods is 100% effective; there is always a possibility of failure and this possibility increases when pills are missed or a condom isn't used from start to finish every time.
You can read on a birth control package or see on a commerical that most hormonal methods can be up to 99% effective and condoms 97% effective at preventing pregnancies–that's if they are used correctly every time. Typical use for both methods has a lower effectiveness which varies for each method used.
With that in mind, I'm going to take this opportunity to talk about reasons why condoms frequently fail and for simplicity sake, I'm going to focus on the "male," externally worn condom. You can read more about the female or insertive condom here.
Condoms frequently fail because of human misuse. Whenever I say this to a group a few are always surprised—"how many ways can you screw up putting on a condom?" I've come up with ten common mistakes, and I'm sure I've missed something. (Feel free to add in the comments!).
Really common condom mistakes:
1. Using expired condoms
2. Using the wrong lube—use water-based lubes, not oil-based lubes such as Vaseline, lotion, vegetable oils, baby oils, etc. which can break down latex
3. Opening with teeth, nails, other sharp objects (which can create a hole or tear)
4. Using condoms that have been improperly stored—extreme heat or cold (think glove compartment) or pressure (think wallet or tight pockets) can disintegrate the material
5. Starting to have sex with the intention to put one on—let's be honest, sometimes the intention isn't followed through for some couples.
6. In the same vein as above, not using a condom every single time
Several items fall under the heading "application failures"
7. Rolling the condom on backwards
8. Not rolling the condom to the base of the penis
9. Rolling the condom on without pinching the tip to create a reservoir for ejaculate
10. Using a condom for more than one ejaculation
Of course, condoms do fail on their own as well. AVERT's got a good information regarding these rates (as well as some cool condom history).
So, in the name of encouraging folks to always use condoms correctly I present you with O.P.R.A.H!
Open—the condom wrapper carefully, avoid using your nails or teeth
Pinch—the tip of the condom creating a reservoir
Roll—while holding the pinched tip roll the condom to the base of the penis
Action—enjoy yourselves
Hold—the condom at the base of the penis while pulling out
I'll leave you with that and the encouragement to get a pregnancy test and talk to your partner and/or other supportive people in your lives.
Take care,
Lyndsey
Did I leave something out? I'd love to hear your questions and comments! Please send your questions to lyndsey@feministsforchoice.com.